Portfolio of Hybrid Websites
What is a Hybrid Website?
Our Hybrid Websites combine two or more web applications into one website that has the look and feel of one single website.
Many business websites will have basic informational pages deployed along with business-specific unique functionality. To reduce costs of deploying such a website, we have a unique solution. We implement the basic informational and standard components in our Blue Core CMS™ system (which has many pre-built common components); and then develop a completely custom web application for only the custom features needed. We then integrate the two websites into one so that they present as one coherent website.
Benefits of Hybrid Websites
Significantly reduced costs when compared to an equivalent but completely custom website
Ease of administration via our Blue Core CMS™ platform
Ownership of what counts (you own the custom-developed web application)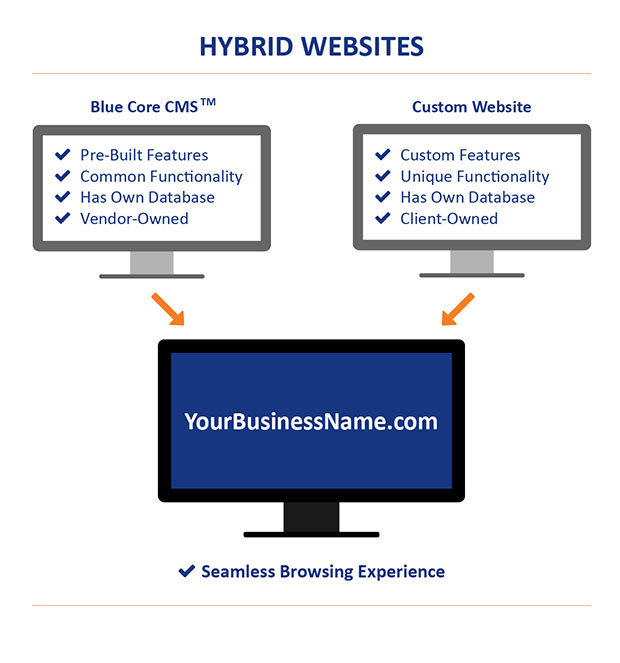 Portfolio
Additonal hybrid websites available upon request.