How Does the Blue Core CMS™ Service Work?
The process starts with an analysis of your business and target market.
We develop a Targeted Communications Plan with your input to ensure the new website effectively speaks to your target market.
We then build a new website for you that satisfies the objectives defined in the targeted communications plan.
Step 1
Market Analysis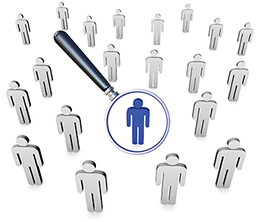 Step 2
Targeted Communications Plan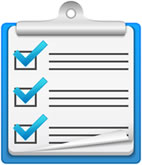 Step 3
Website Construction
Then What?
We host the website on the Internet as part of our powerful website hosting platform that includes automatic data backups and many other technical services that go into hosting the website on the Internet.
Any routine or periodic updates your site may need are either performed for you for no additional charge; or you can perform routine updates using our suite of administrative tools designed to enable "non-technical" business owners to safely perform updates. It's your choice.
The Technology Behind Blue Core CMS™
All websites made available through our Blue Core CMS™ service are part of our proprietary website hosting platform and system. This system first went live in early 2005. Since then the underlying technology has been upgraded many times in order to keep up with the fast-paced evolution of its constituent technologies.
The proprietary system is based on Microsoft SQL Server, ASP.NET, and multiple supporting utilities and services. The system has built-in support for modern open-source libraries and frameworks for the websites it hosts, including: HTML5, jQuery, Twitter Bootstrap, and several other open source presentation widgets.
Benefits
Lower Costs
Being that your website would be part of a larger system, your costs are lowered in that we (Smart Access IT, Inc.) have only one stable system to continually monitor and enhance. This arrangement dramatically lowers costs in that all the customers buying into this service collectively pay for the ongoing support and enhancements to the system. Your costs are lower because our costs are lower.
Free Upgrades
We are constantly evaluating significant developments in the technology industry. When we upgrade the underlying system, you realize that benefit without incuring additional charges.
Fast Service
The underlying system includes many pre-built system components. So, we spend no time creating many of the new features you may need over time. Once requested, the additional components can be added to your website very quickly (minutes vs. weeks). That reduction in time also lowers your costs.
Stable Service
The underlying system has been in production since early 2005. During that time we have fully exercised the system and have developed it into a mature and comprehensive website hosting system.
Fixed, Flat-rate Pricing
We can offer websites at a fixed, flat rate because of the extent to which the costs are lowered for website creation and support. The costs are lowered by the powerful tools and utilities that comprise our website hosting platform and system.