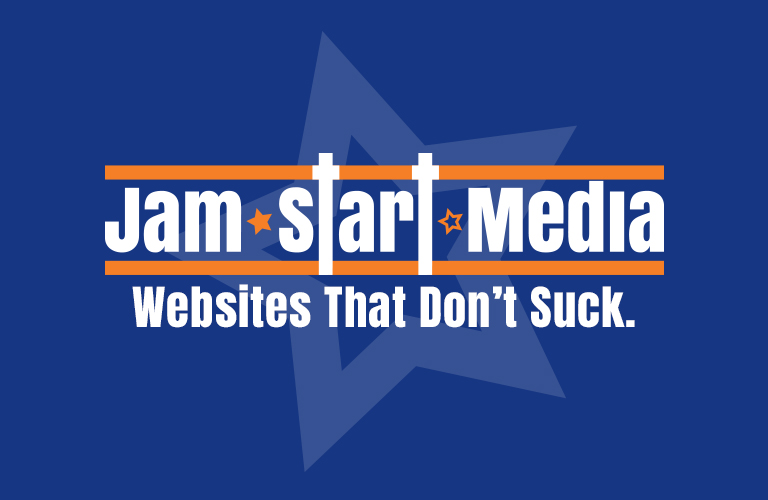 Business websites, business software, and targeted communications plans that don't suck.
Jam Start Media is a Smart Access IT, Inc. company founded in the "by the skater, for the skater" tradition. From a combination of expertise working with clients in a diverse range of industries and the first-hand experience of a long-time roller derby athlete on our leadership team, we recognized that roller derby leagues have the same communications and technical needs as our small business and enterprise clients.
Our passion and profound interest in the sport of roller derby fuels our enthusiasm to help the sport and roller derby leagues grow and succeed. Outside of our offerings, there are simply no good options for non-profit volunteer-based organizations to acquire reliable, competent, and reasonably-priced professional services. We take pride in fulfilling that need more effectively than any other I.T. company in the world (yes, the entire world. Just ask us how.).
We look forward to helping you develop a kick ass website for your league.
---
Roller Derby League Support Services
We provide ongoing maintenance and support for all of our customers AND training on our self-service admin user interface so that your league can perform its own updates or request help from our support staff to make them. You don't ever need worry about losing access to your website or the ability to perform updates, even when roles shift to different members of your league, because we are always there to provide the dedicated personal support you need, and at no additional charge.
Core Services
Targeted Communications Analyses
Communications Planning (including marketing)
Brand Development
Internet Strategy Consulting
Website Hosting and Support Services
Internet Marketing

Special Projects
Custom Website Design
---
Two of Our Websites That Don't Suck
I.E. Derby Divas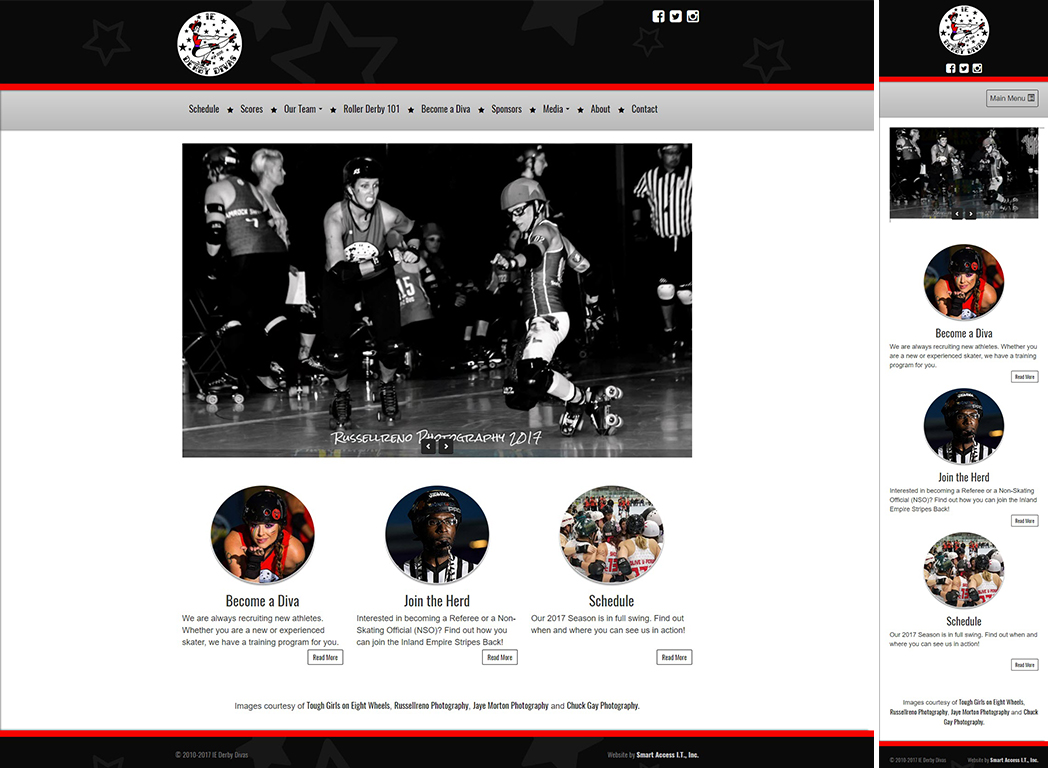 Foothill Foxy Flyers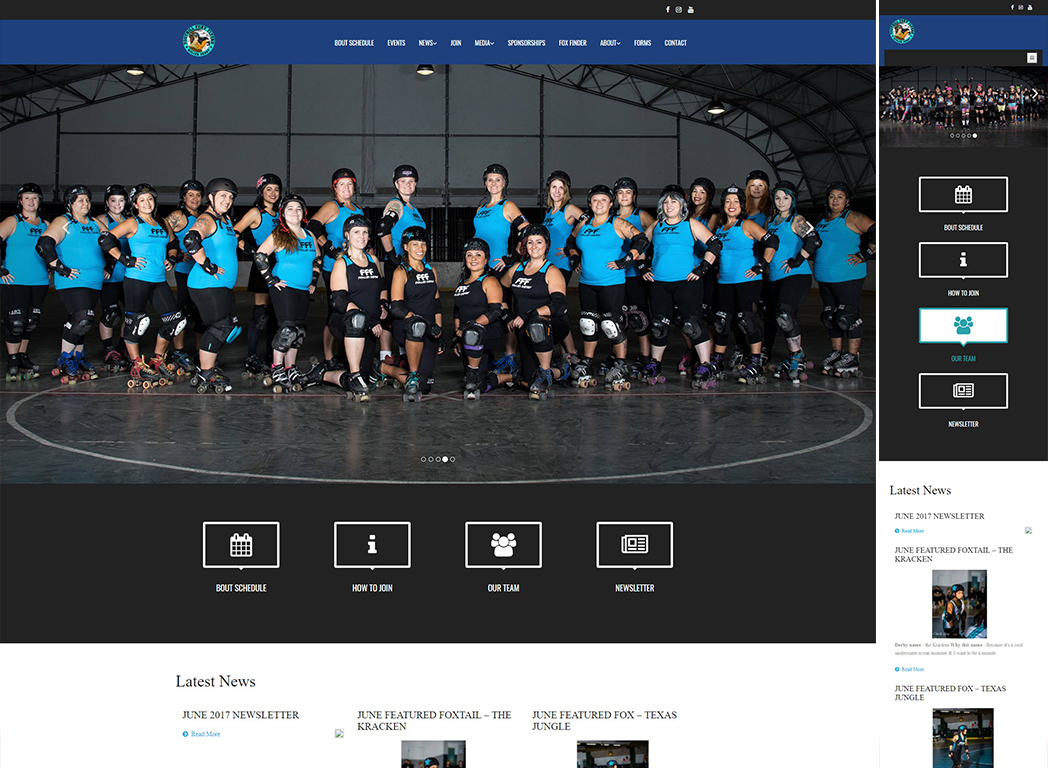 More websites that don't suck available upon request.
---
Promotional Materials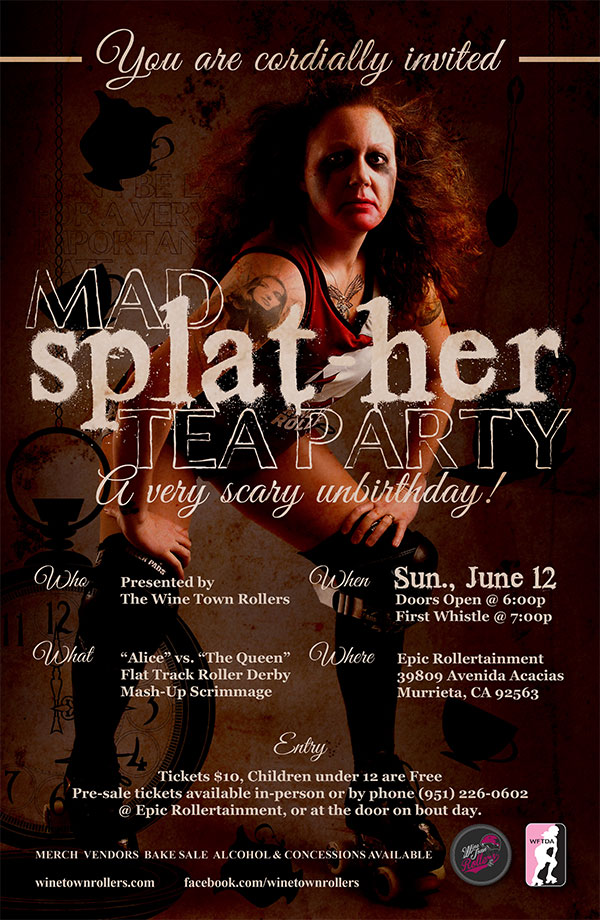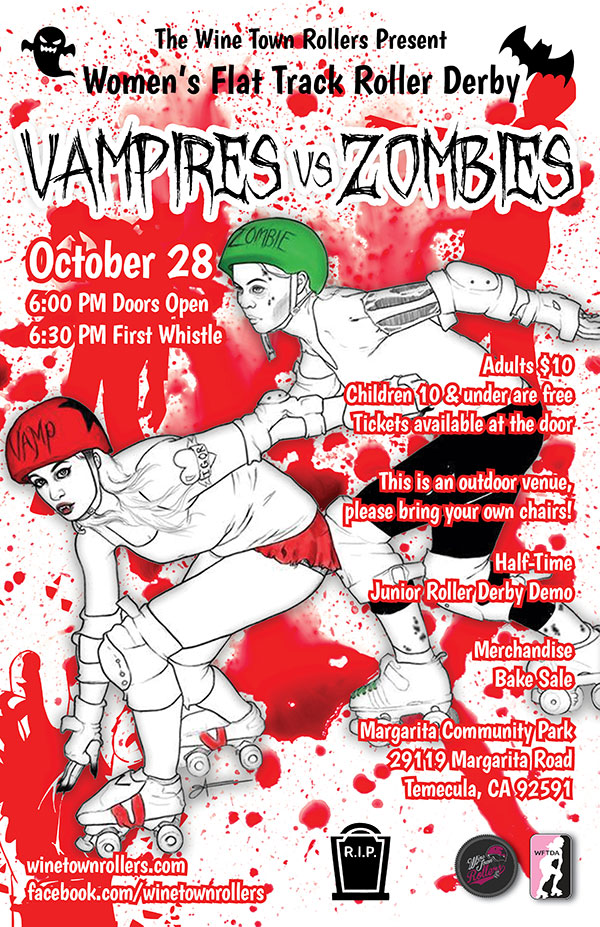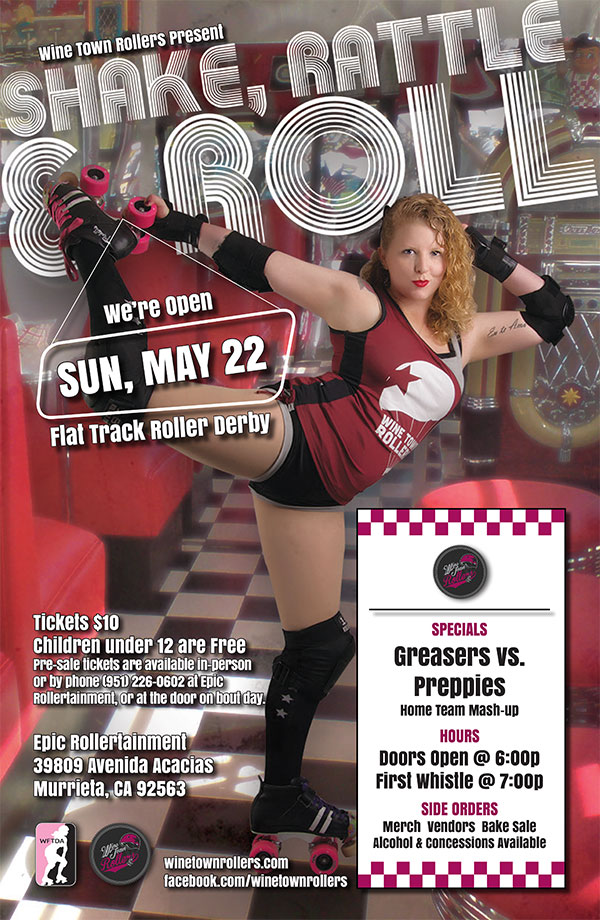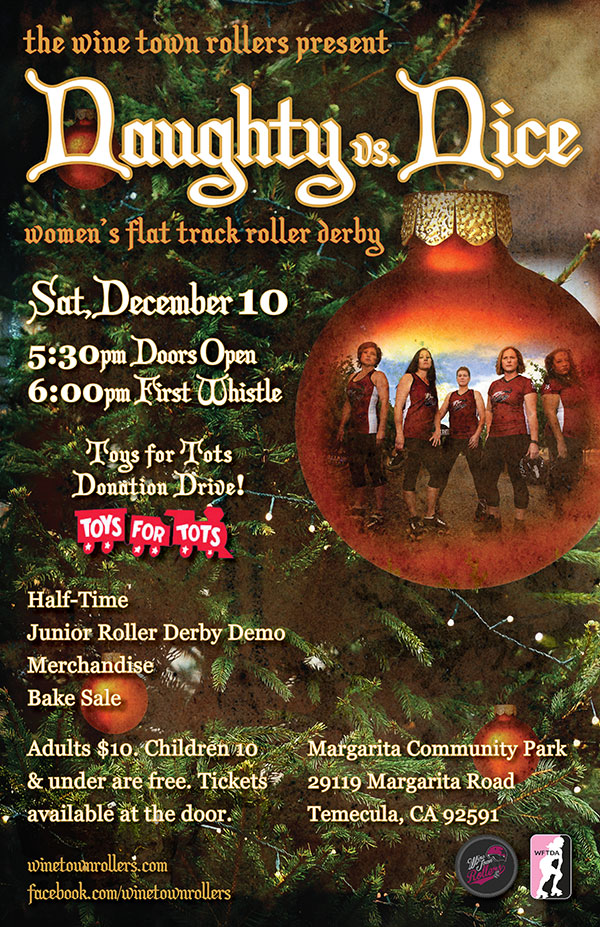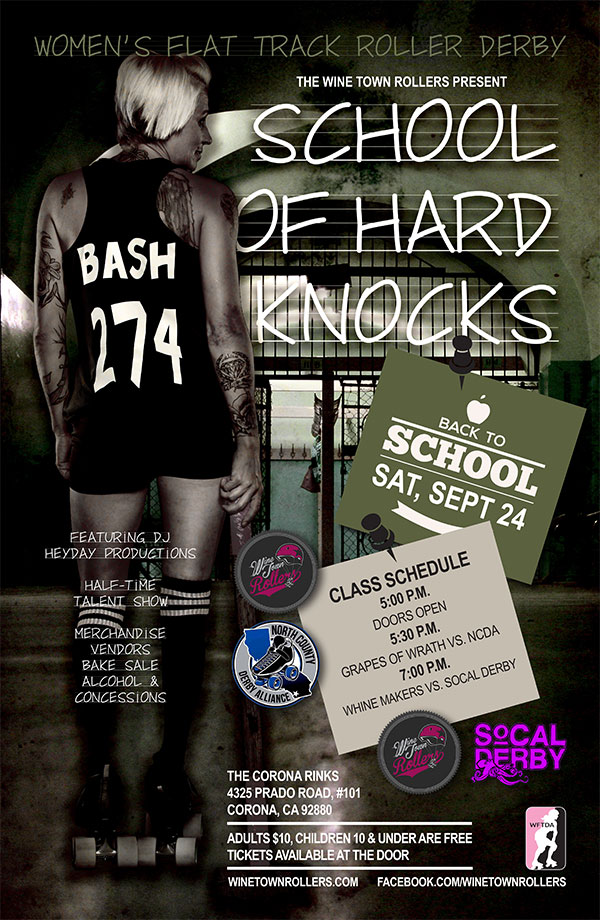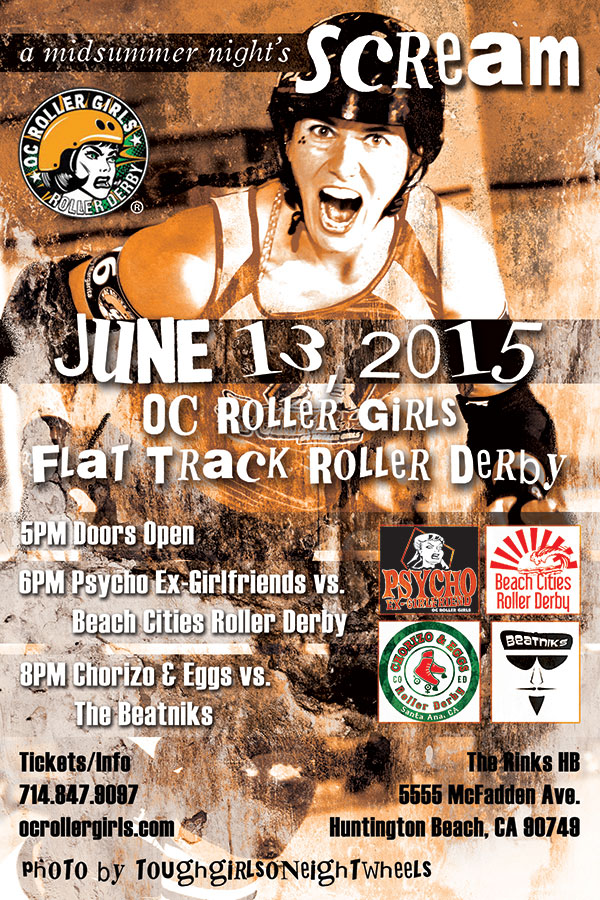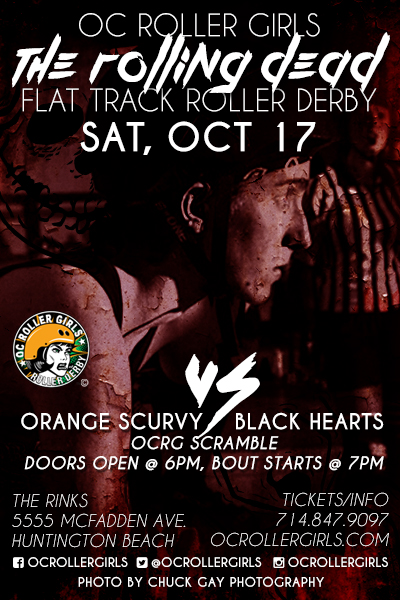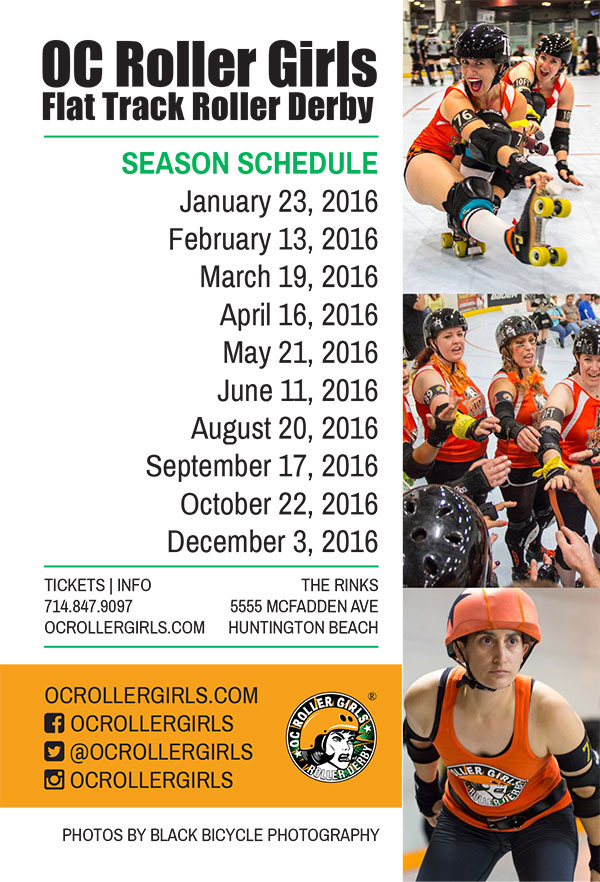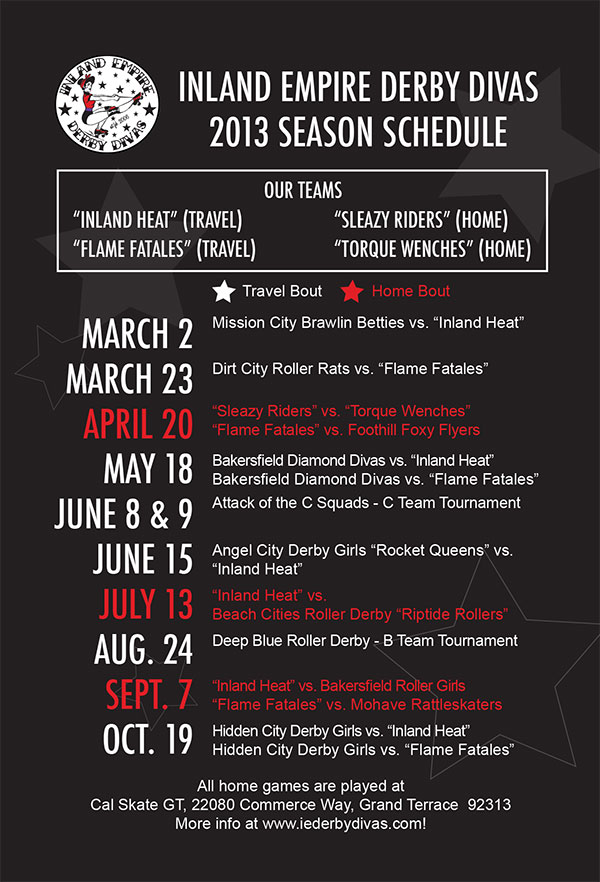 More work available upon request.
---
Our Fearless Leaders
Jeff Schaefer and Krista Goodman first collaborated in 2012 on a website development project for the I.E. Derby Divas in Grand Terrace, California. Since then, they have successfully worked on many projects, combining complimentary talents and interests. They are a uniquely powerful team with both the expertise and passion for helping organizations use technology to achieve their business and communications goals.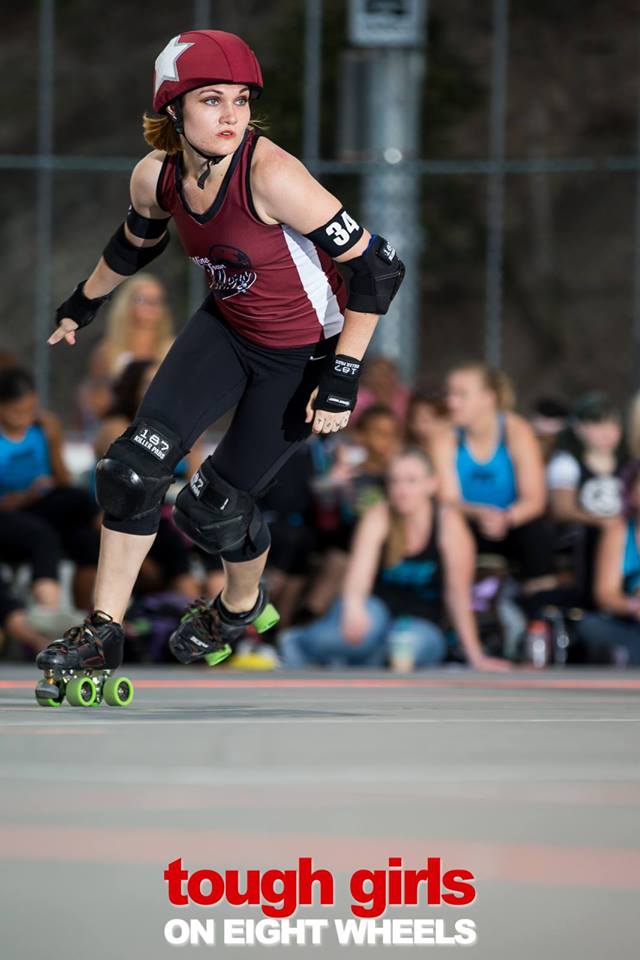 Image by Tough Girls on Eight Wheels
Krista Goodman ("Bambi in the Headlights")
Krista is a graduate from the University of Southern California Annenberg School for Communication & Journalism with a Master of Arts in Strategic Public Relations. Since 2008, she has worked on projects with a wide range of organizations and clients in the sports, education, legal and non-profit sectors, helping them to develop their brands, develop their online or offline presence on relevant channels of the media mix, and make meaningful connections with their audiences. Krista is a communications strategist with an absolute love and passion for helping individuals and organizations tell their stories. Her background brings together strengths in communications planning, digital marketing, brand development, reputation management, content creation, print design, front-end website design, and graphic design.
With more than six years of experience in the sport of roller derby, Krista ("Bambi in the Headlights") has competed with teams and in tournaments both local and out-of-state. In 2016, she started her first season as a transfer to the Wine Town Rollers' Women's Flat Track Derby Association Charter Team, the "Whine Makers." Prior to joining the Wine Town Rollers, Krista spent two seasons with the I.E. Derby Divas, and two seasons with the Orange County Roller Girls. In January 2016, she started using her experience to give back as a trainer and coach for new and experienced skaters. She is presently serving as a travel team coach for the Wine Town Rollers. Throughout her tenure in the sport, she has been involved in multiple leadership roles and committees and donated countless hours in web and graphic design projects for local leagues.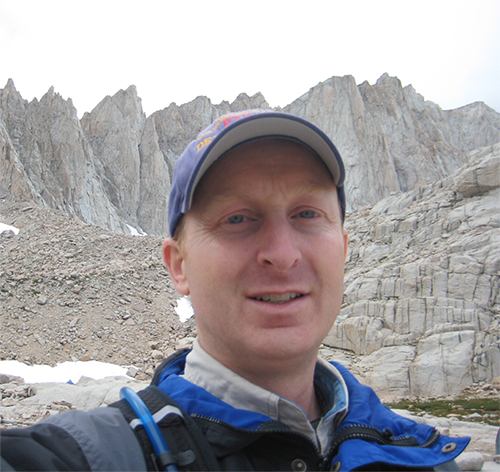 Jeff Schaefer
Jeff Schaefer is a Microsoft certified software development consultant with over 20 years of enterprise consulting experience. Since 2005 his company, Smart Access IT, Inc., has provided Web site design, creation and hosting services for small businesses.
During his consulting career, Jeff has performed extensive work as a lead programmer, technical trainer, and project manager. He most recently served as senior applications architect for the RAND Corporation. Other clients include Wells Fargo Bank, AT&T, and The United States Department of the Interior.
Jeff's successful history of delivering solid mission-critical solutions in demanding corporate environments has prepared him to offer creative and reliable solutions for small business owners. Perhaps the most important value he delivers, beyond his technical expertise, is his ability to make technical concepts understandable for his "non-technical" clients; thereby enabling them to make well-informed business decisions related to technology.
---